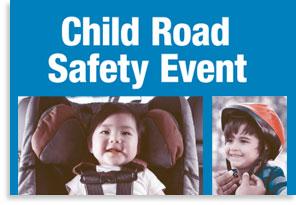 This event will provide education and training on child car seat safety. In addition, there will also be a discussion about bike safety and safe routes to school. The California Highway Patrol will be available to inspect car seats and discuss child safety issues with parents.
Appointments will be made on a first come, first serve basis.
RSVP for Car Seat Safety Check +
South Bay Bicycle Coalition and the Beach Cities Cycling Club will instruct parents and children bicycle helmet safety. Children are encouraged to bring their bikes and helmets for a safety check.
The Torrance Fire Department will be also be on-site with free bicycle helmets on a first-come, first-served basis and will be showcasing one of their fire trucks.
Hickory Elementary School – Parking Lot
2800 W. 227th St.
Torrance
Saturday, July 22
9 a.m. - 1 p.m.
For more information please call (310) 375-0691.