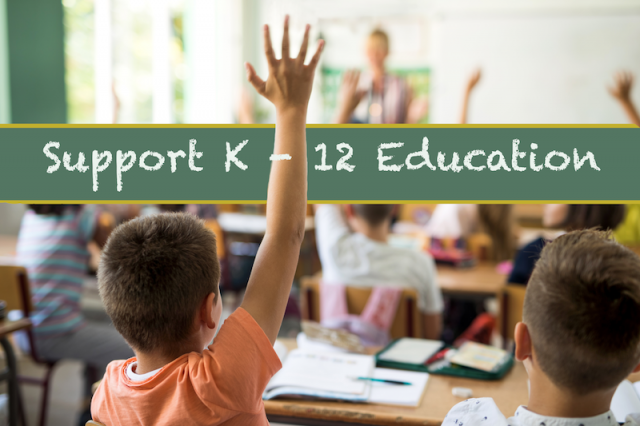 K-12 Education continues to be one of my top priorities this year. As a result, I am authoring AB 2808, which will set new guidelines for the Local Control Funding Formula (LCFF) that will help all California students have the necessary funding to be successful- and that meets the national average for all students.
Between 2013-14, California enacted the LCFF to replace the state's education funding model. LCFF was designed to provide school districts with greater discretion over how education dollars are being utilized to educate students at the local level, with an emphasis on providing important resources to students with the greatest needs. The new formula promised to return districts to their 2007-2008 funding level over the course of seven years, and fully funding by 2020-21.
In the 2018-2019 budget, Governor Brown proposed to fully fund LCFF two years ahead of schedule, dedicating $3 billion in new funding to the formula. However, at full implementation of LCFF, California will still have the lowest per-student funding in the nation. As a result, California school districts will continue to struggle for funding.
My bill, AB 2808 will use the existing Local Control Funding Formula and propose a 60% increase to the 2018-2019 cost of LCFF, which is equal to approximately $35 billion above the current funding level.
With my bill, all school districts in the state will benefit from increased investments to public education in the following areas:
Enhancing high school programs to include college and career preparation options
More support for special education
More support for English Language Learners
Professional development opportunities for new and veteran teachers
More opportunities to enhance student achievement
More opportunities to close the achievement gap
I hope you'll join me and the growing statewide coalition of supporters by signing a letter of support for my bill AB 2808:
Download AB 2808 Support Letter
---

In the News
Assembly bill would boost state funding for local school districts
Easy Reader, 4/12/18
Lawmaker pushes funding overhaul for California schools
Courthouse News, 4/10/18