Muratsuchi Monthly - October 2018

Tech in Southern California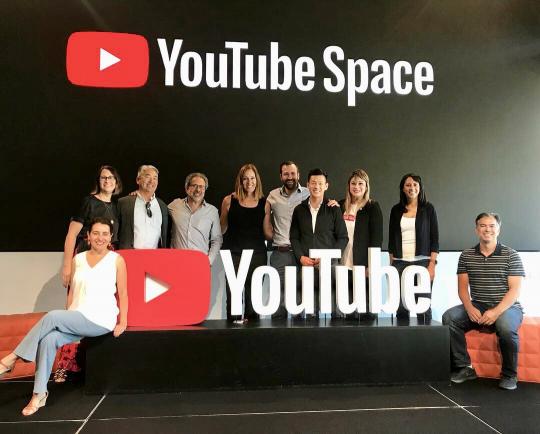 Earlier this month, I had a great day touring Silicon Beach with the California Legislative Tech and Innovation Caucus. We visited TechStyle Fashion Group, YouTube Space LA, Bird, Headspace, and Snap Inc.! I'm working to bring the innovation jobs of Silicon Beach down to the South Bay.
In this issue of the newsletter, you'll find information about:
Torrance Council of PTAs Luncheon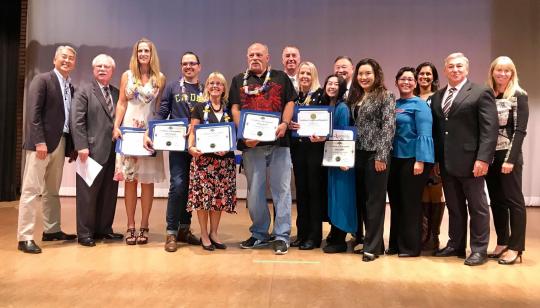 As a former Torrance Unified School Board Member, it was a great honor to attend the Torrance Unified School District Employees of the Year at the Torrance Council of PTAs meeting on October 3rd. Thank you teachers and staff for your outstanding work!
---
Palos Verdes Peninsula Council of PTAs Meeting
On the evening of October 3rd, I had the great pleasure to speak at the Redondo Beach State of Education. Congratulations to Redondo Beach Police Chief Keith Kauffman for being recognized as the Education Advocate of the Year for Redondo Beach Police Department's outstanding partnership with the school district to promote school safety. Thank you to Redondo Beach Unified Superintendent Dr. Steven Keller for the invitation!
---
Redondo Beach State of Education
On October 3rd, I met with Palos Verdes Peninsula Council of PTAs and the new Palos Verdes Unified School District Superintendent Alex Chernis. We discussed my Assembly Bill 2808 which would provide full and fair funding for all California students, regardless of where you live.
---
LA's Best Site Visit at Normont Elementary School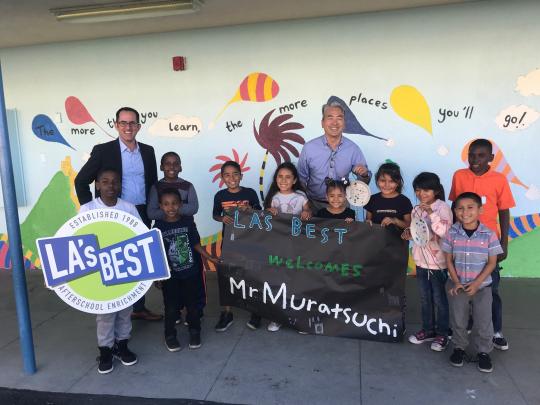 On October 4th I visited Normont Elementary School in Harbor City for a site tour of LA's Best's after-school program there. LA's Best provides enrichment activities, professional development, and academic supports to thousands of students throughout the Greater Los Angeles region. Thank you LA's Best for the opportunity to learn about your program and to meet some of the students your program serves in Assembly District 66.
---
33rd District Parent Teacher Association's Fall Legislative Conference
In the evening of October 4th, I spoke at the 33rd District Parent Teacher Association's Fall Legislative Conference. I discussed the legislation I introduced in the last legislative session, Assembly Bill 2808, to try to find a solution to funding needs in Assembly District 66 and throughout California. I was grateful for this opportunity to discuss K-12 education, one my top priorities as a legislator and a father.
---
Earthquake Preparedness Town Hall Meeting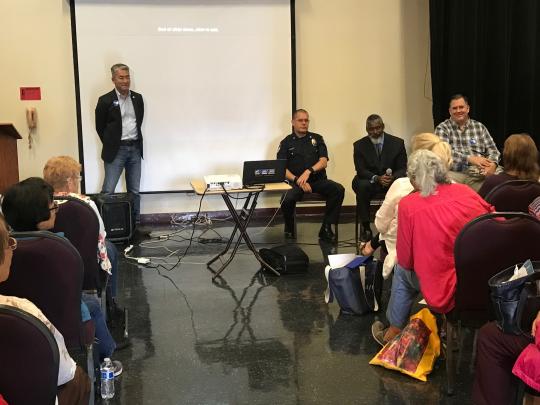 My Earthquake Preparedness Town Hall Meeting took place on Saturday, October 6th with over 200 people in attendance! Captain Mark Athan of Torrance Police Department, Emergency Services Manager Jeffrey Snoddy of Torrance Fire Department's Office of Emergency Services, and Mark Benthien of the Southern California Earthquake Center provided constituents with valuable information about how to prepare and respond to a major earthquake. We also learned about how to prepare our road and bridge infrastructure for an earthquake emergency. Thank you to our panelists and all who attended this event.
---
PATH Site Visit - Vermont Villas
I toured a supportive housing building in Gardena operated by People Assisting the Homeless (PATH) Ventures on October 8th. This building provides affordable housing for 79 individuals, including 40 veterans. There is also Veterans Administration and Los Angeles County Department of Health Services staff available full-time to assist the residents.
---
Redondo Beach Community Meeting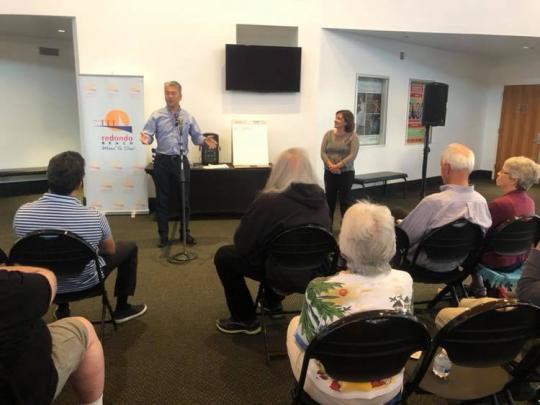 On October 15th, I spoke with and listened to Redondo Beach residents at Councilwoman Laura Emdee's monthly meeting. We discussed the future of the Metro Green Line in Redondo Beach, accessory dwelling units, and education funding.
---
Los Angeles Gateway Chamber of Commerce – "Conversation with Government"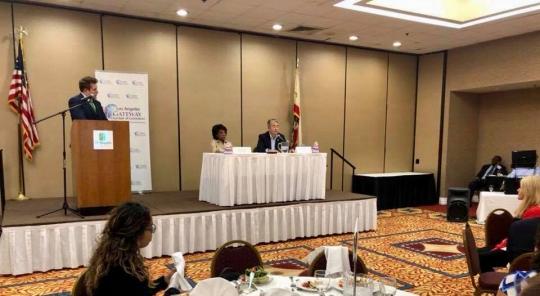 I participated in a panel discussion with Rep. Maxine Waters and the Los Angeles Gateway Chamber of Commerce on October 18th. We discussed legislation that impacts small businesses in Harbor City and Harbor Gateway.
---
Black Probation Officers Association Conference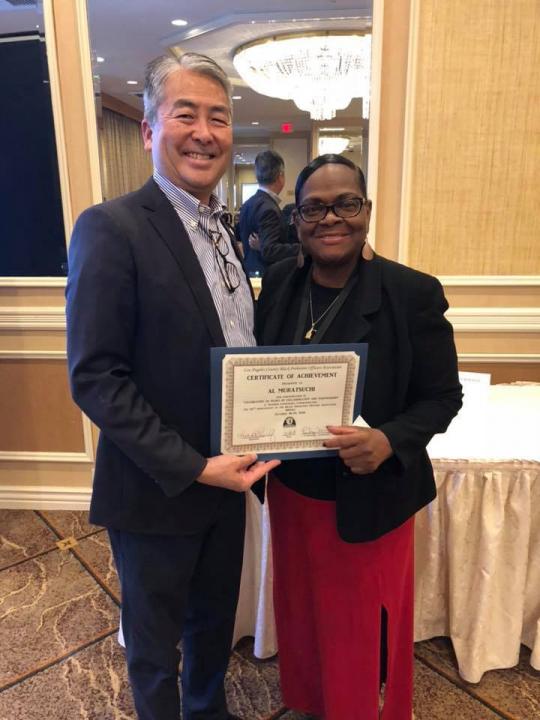 I spoke at the Black Probation Officers Association (BPOA) Conference in Torrance on October 19th and participated in a great conversation about bail reform. I was able to hear directly from those that work closely in risk assessment. I look forward to continuing this discussion and I hope that BPOA can organize a lobbying day next year!
---
City of Torrance Council Meeting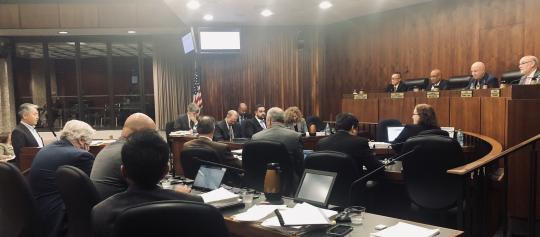 On October 23rd, I had the opportunity to present an update of some of the legislation I have championed in Sacramento during a City of Torrance Council meeting. I restated my commitment to continue protecting California's coast and the environment. I will continue to work on protecting workers and job creation, finding a solution to eradicate gun violence, and increasing K-12 education funding.
---
What's up in AD 66 next month?  Here are a couple of events:
November 8 - Veterans Essentials Drive
November 9 - El Camino College State of Education
November 11 - Veterans Day Tribute at Redondo Beach Veterans Memorial
November 15 - Veteran of the Year Reception
November 16 - South Bay Youth's Club Breakfast
November 16 - Gardena Turkey Drive 
November 27 - Lomita State of the City