June 2018 Newsletter

The Muratsuchi Monthly
The Legislature passes the 2018-2019 State Budget
This year's state budget is both balanced and prudent. It embodies our commitment to a better California through significant investments in K-12 and higher education; child care; support for California's small businesses; and measures to combat homelessness. I would like to thank Governor Jerry Brown, Speaker Anthony Rendon, and Pro Tem Toni Atkins for working with me to secure funding for El Camino Community College and establish a public safety training center to educate Southern California's next generation of first responders, right here in the South Bay. 
I am also proud to support $20 million for a competitive grant program to assist small businesses owned by veterans, women, and minorities. The budget extends the California Competes tax credit program for five more years and the budget also allocates $180 million to support advanced manufacturing, and further funds the Green Business Program which supports small businesses in becoming environmentally healthy. There have been various attempts throughout recent years to secure additional dollars for small businesses. The money allocated in this budget is a milestone achievement, and will provide much needed support for the small business community in our state.
In this issue of the newsletter, you'll find information about:
---
Local Farmer's Markets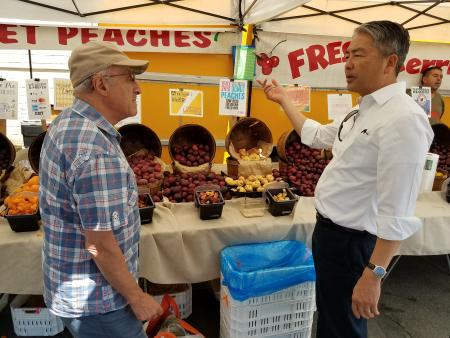 I recently had a great time at the Hermosa Beach Farmer's Market and it made me reflect on what a terrific service farmer's markets provide to the South Bay community. The vendors provide fresh produce at affordable prices. In addition to tasting great, fresh produce from local farms help protect the environment by minimizing the pollution associated with long distance shipping of food.  Local, small-scale farmers tend to use more sustainable agricultural methods with fewer environmentally detrimental byproducts. Farmer's markets strengthen the community by bringing neighbors together in a fun, family-friendly environment.
---
Palos Verdes Street Fair & Music Festival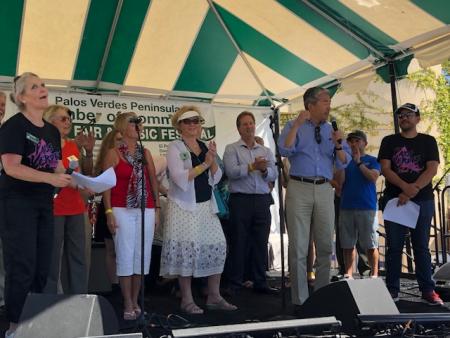 Palos Verdes Chamber of Commerce hosted its 31st Annual Palos Verdes Street Fair & Music Festival! I was proud to help welcome families from all over Southern California to the Palos Verdes Peninsula. The Street Fair featured great local bands, food, beer, and family friendly rides and entertainment. This event is always a great opportunity to get to know and support local small businesses.
---
Manhattan Wine Auction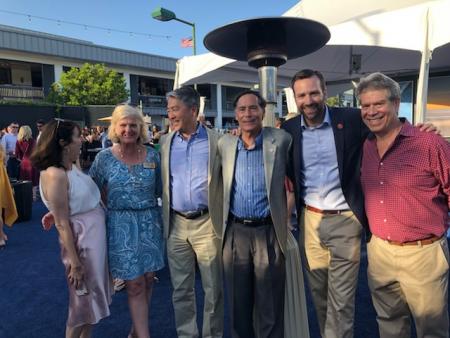 I attended the Manhattan Wine Auction on June 9th. This annual event benefits the Manhattan Beach Education Foundation. Featured at the auction were fantastic food and beverage selections from across the South Bay. Congratulations to the Manhattan Beach Education Foundation on the funds raised to support Manhattan Beach schools.
---
Los Angeles Pride Festival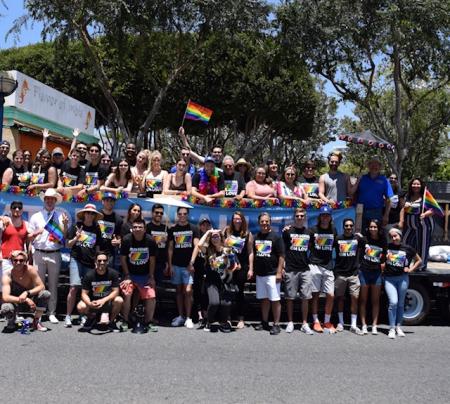 On Sunday, June 10th a member of my staff represented me at the 2018 LA Pride Festival. This annual event celebrates the LGBTQ community. This year's theme was "Just Be" with the explanation that there is no single definition of pride. Please join me in celebrating the LGBTQ community as we wrap up pride month.
---
Torrance Adult School Graduation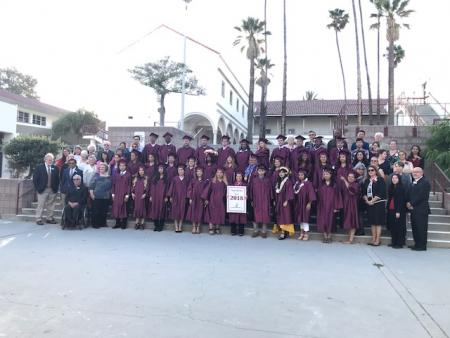 Torrance Adult School held its graduation ceremony on June 14th. A member of my staff attended on my behalf. The graduating students overcame a wide variety of obstacles to reach this seminal moment in their lives. Congratulations to the Torrance Adult School Class of 2018 and a big thank you to the school for inviting my office to be a part of this inspirational event.
---
Torrance Chamber of Commerce Annual Business Awards Lunch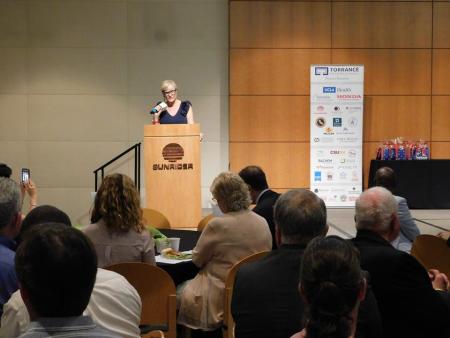 On June 15th my staff attended the Torrance Area Chamber of Commerce's Annual Business Awards Celebration.  The sold-out event honored exceptional members of the Torrance business community along with the graduates of the 2018 class of Leadership Torrance.  This event also marked the end of Laurie Brandt's term as Board Chair.  I want to thank Laurie for all her hard work advocating for the local business community.  It has been a great year for the chamber under her leadership.
---
Redondo Beach Chamber of Commerce 2018 Board Installation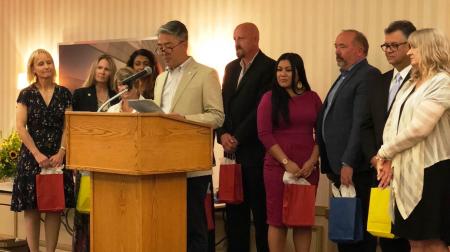 I was honored to install the new Board of Directors for the Redondo Beach Chamber of Commerce and honor exceptional members of the Redondo Beach Community on June 15th.  This was a bittersweet installation as it is the first time in three decades that recently retired CEO Marna Smeltzer was not in attendance.  She has been a tireless advocate for its members. She will be sorely missed in her role.
---
2018 Small Business of the Year – Smog City Brewing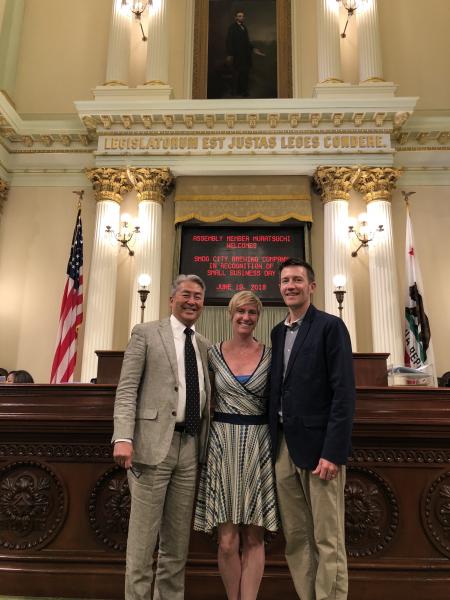 On June 19th I honored Smog City Brewing as our Small Business of the Year! Winning numerous national awards for their great craft beer, Smog City Brewing is nationally known while rarely distributing beer outside of Southern California. The husband and wife team of Laurie and Jonathan Porter have built a company that positively impacts the local community and environment. As a partner of 1% for the Planet, 1% of Smog City's gross sales go to environmental organizations, focusing on local partnerships that impact the South Bay!
---
CAUSE Empowerment Leadership Academy Kickoff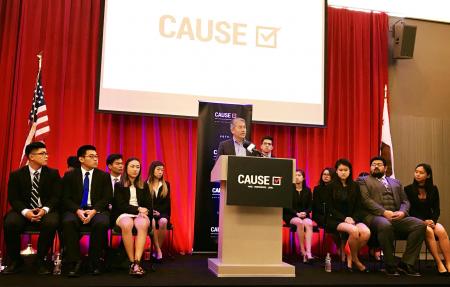 I was honored to be the keynote speaker at the CAUSE Empowerment Leadership Academy Kickoff. Community empowerment means to empower young leaders to help and serve our community. I look forward to the great contributions these future leaders will be making in our communities.
---
Tuskegee Airmen Scholarship Foundation Awards Breakfast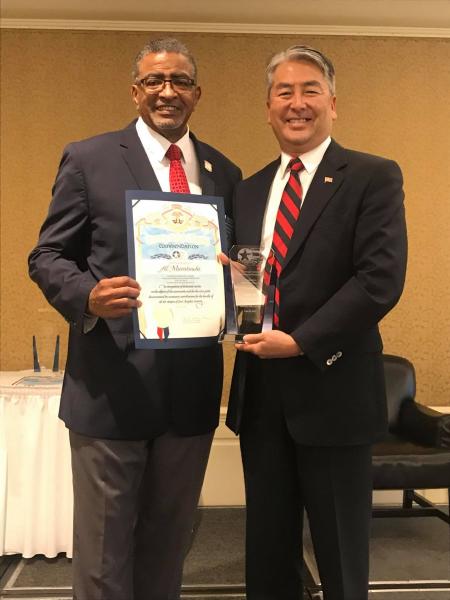 On Saturday, June 23rd, I was deeply honored to receive Tuskegee Airmen Scholarship Foundation Spitfire Award for Legislative Excellence. Tuskegee airmen are World War II heroes who fought for our country while fighting discrimination. They are known as the Greatest Generation.
Wishing you all a happy and safe Fourth of July! As always, it is a pleasure to serve you!
---
What's up in AD 66 next month? Here are a couple of events:
Independence Day Events:
Independence Fireworks at Seaside Lagoon
Sunday, July 1 
2 to 10 p.m.
Seaside Lagoon
137 N Harbor Dr.
Redondo Beach
4th of July Pool Party (City of Manhattan Beach)
Wednesday, July 4 
10 a.m. to Noon
Begg Pool
1402 Peck Ave.
Manhattan Beach
July 4th Dog Parade
Wednesday, July 4
10 a.m. to Noon
Dog Park
1700 Westmont Dr.
Rancho Palos Verdes
43rd Annual July 4th Celebration
Wednesday, July 4
10 a.m. to Noon
Point Vicente Park / Civic Center
30940 Hawthorne Blvd.
Rancho Palos Verdes
4th of July Carnival Hosted by Redondo Beach Elks Lodge
Wednesday, July 4
10 a.m. to 3 p.m.
Parking Lot of Redondo Beach Elks Lodge
315 Esplanade Ave.
Redondo Beach
Old Fashioned 4th of July Celebration
Wednesday, July 4
9:30 a.m. on
Malaga Cove School
300 Paseo Del Mar
Palos Verdes Estates
---