February 2018 Newsletter

Protect the Pacific
In response to the Trump administration's offshore drilling proposal, rallies were held in Sacramento and Santa Monica to protest the move. I was honored to be part of a bi-partisan group of members who are urging the administration to change course on this disastrous proposal. I am authoring legislation, AB 1775, which gives the State Lands Commission the authority to deny expanded offshore drilling. By ensuring that these leases are not granted, California will be able to protect the environment, our coast, and our economy from the risks posed by offshore drilling and production.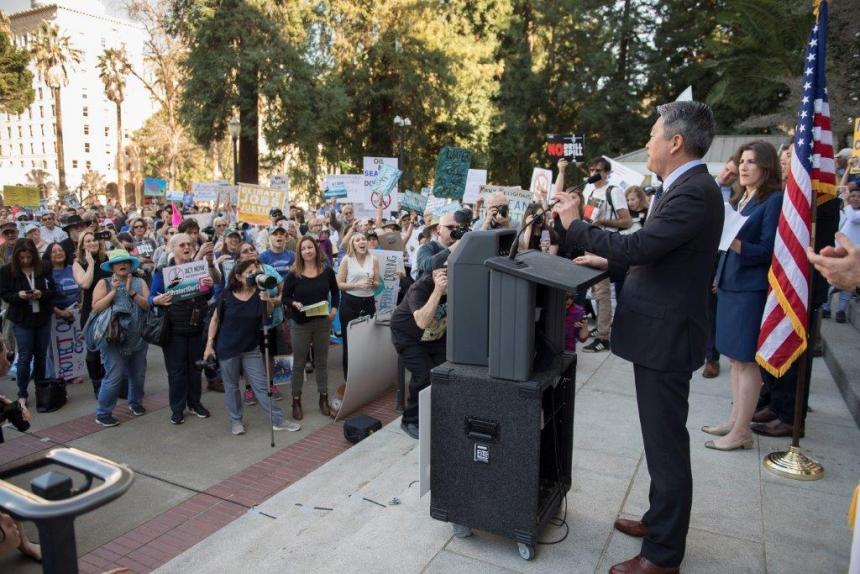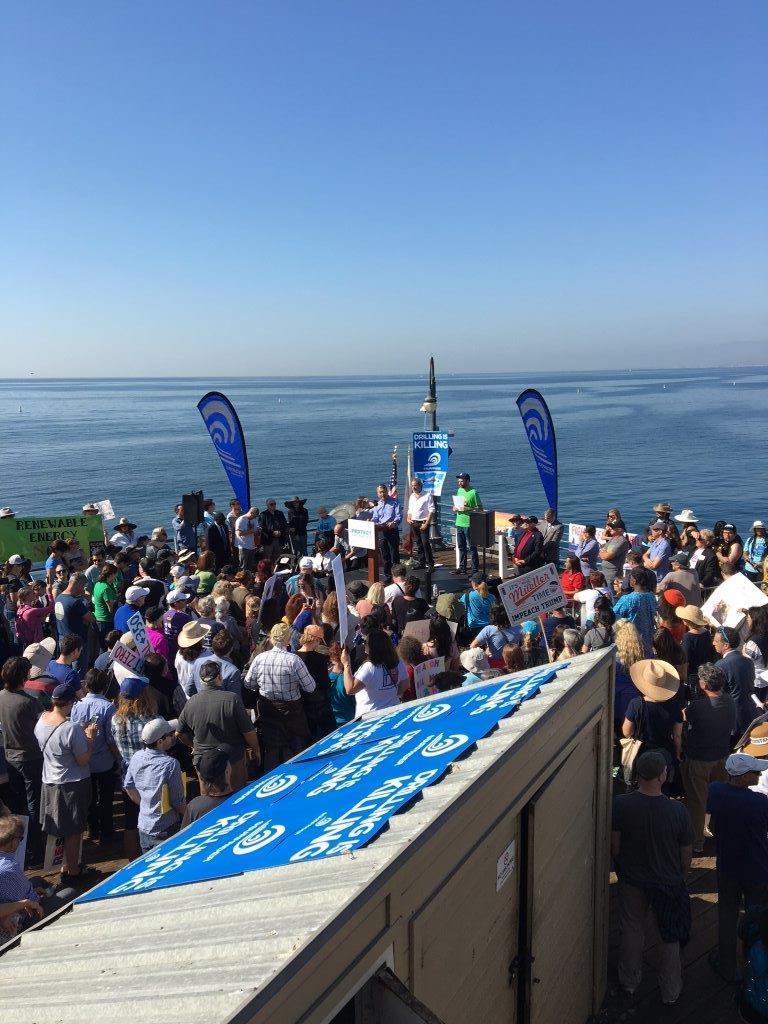 In this issue of the newsletter, you'll find information about:
---
Taste of Assembly District 66: Eat at Rudy's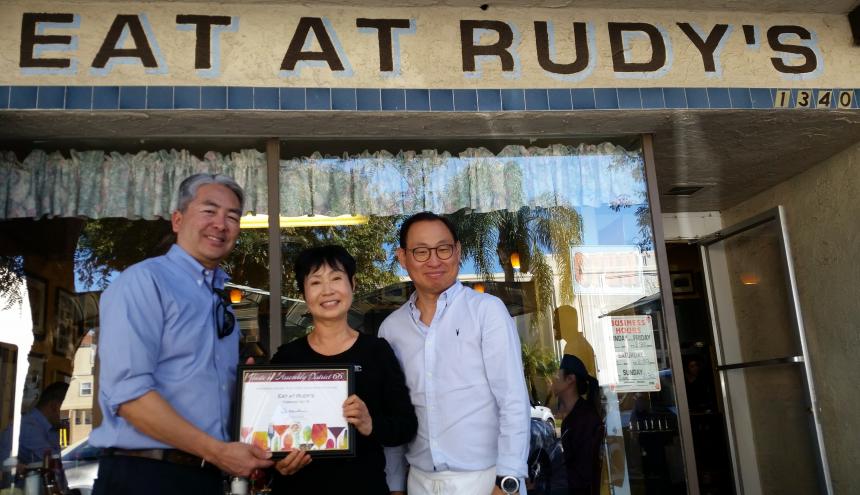 I presented my Taste of Assembly District 66 Award for February to Eat at Rudy's, a popular, long-standing diner in Old Town Torrance. Restaurants like Eat at Rudy's that provide family friendly venues to eat some of the best in American classic meals are part of what makes the South Bay such a great place to live. I joined Eat at Rudy's owner Janis Lee and Sonny Yi to recognize the restaurant's excellent service and contributions to the local dining scene.
---
Ask Al, Coffee and Conversation, Hermosa Beach City Council Chambers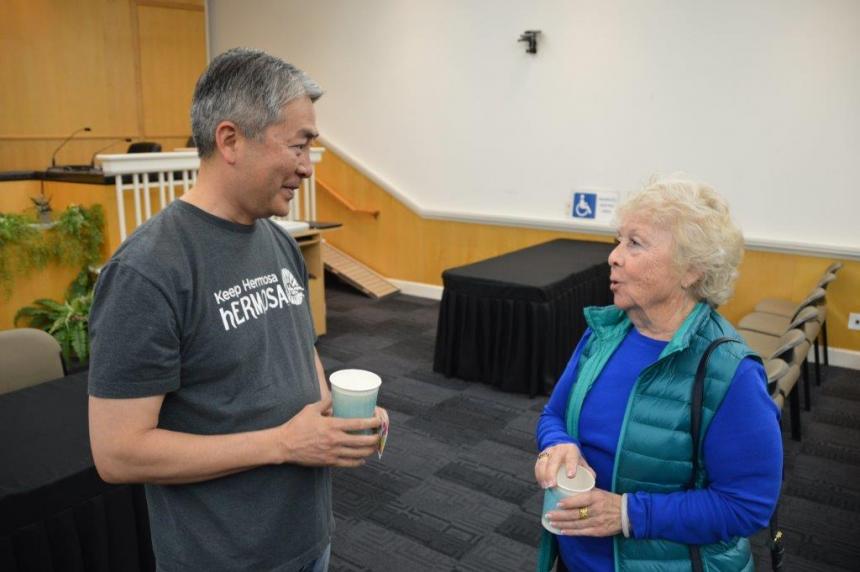 I hosted a great "Ask Al" Community Coffee in the Hermosa Beach City Council Chambers. We discussed my policy priorities including increased funding for K-12 education, legislation to prevent off-shore oil drilling and my effort to fast-track the expansion of the Metro Green Line down to the South Bay in time for the 2028 Olympics. It was great to see Hermosa Beach residents engaged in the issues of state government come together to participate in a thoughtful discussion.  I look forward to next month's Community Coffee.
---
Switzer Center Women of the Year Awards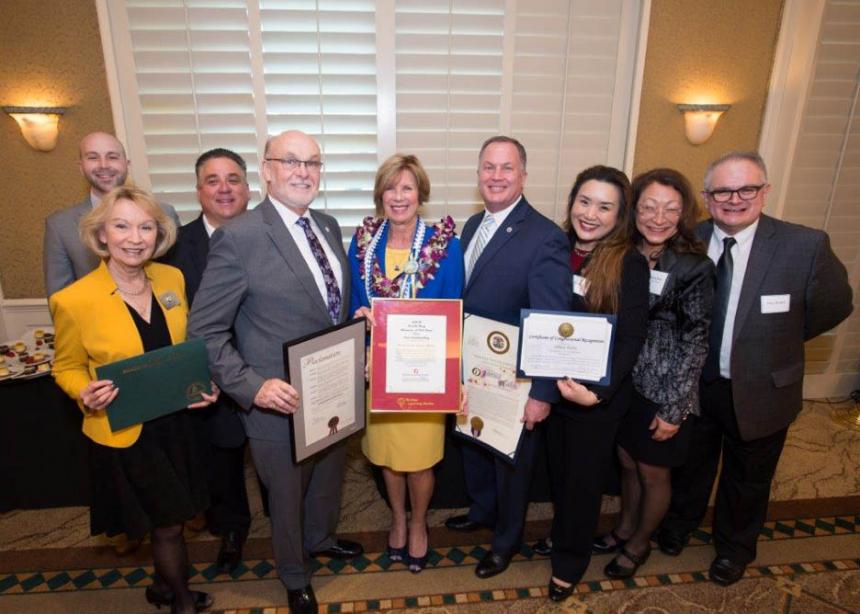 Photo credit: Office of Supervisor Janice Hahn
On February 8th, I was proud to join the Switzer Learning Center in honoring their exceptional 2018 Women of the Year.  This year the Switzer Learning Center recognized Laurie Brandt, Los Angeles County Supervisor Janice Hahn, Lee Ann King, and Jill Smisek Maroney.  These honorees join a prestigious group reflecting nearly two decades of civic, business, and community leaders that have made Torrance and the South Bay a better place to live.  Congratulations to the honorees and thank you to the Switzer Learning Center for your ongoing commitment to students.
---
South Bay Bar Association Judges Night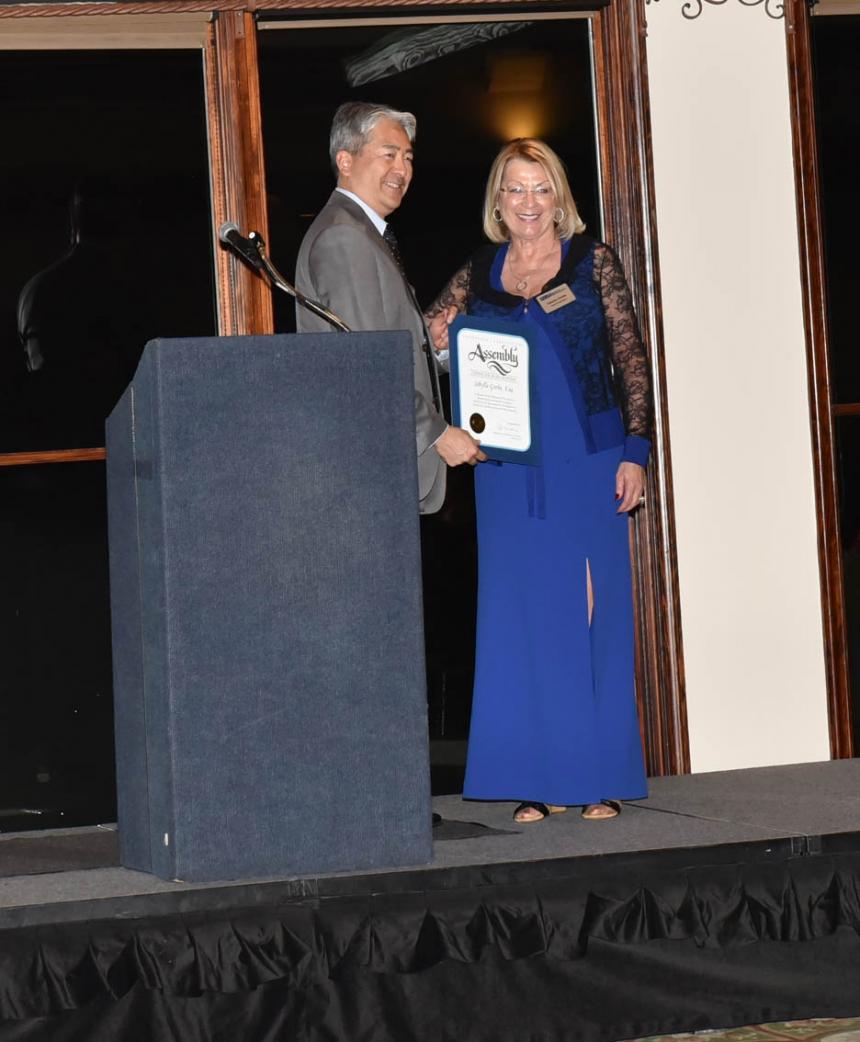 Photo credit: South Bay Bar Association
I was pleased to be able to join the South Bay Bar Association for their annual Judges Night and Installation of Officers.  On February 9th, I spent time with members of the legal community and thanked outgoing President Sibylle Grebe and recognized the contributions of Carmen Alberio and Christopher Moore.  I will continue to fight to ensure that our courts have the resources they need to serve the public.  As a former prosecutor and Deputy Attorney General I know how important it is to fund our legal system so that justice can truly be served.
---
Surfing as the State Sport!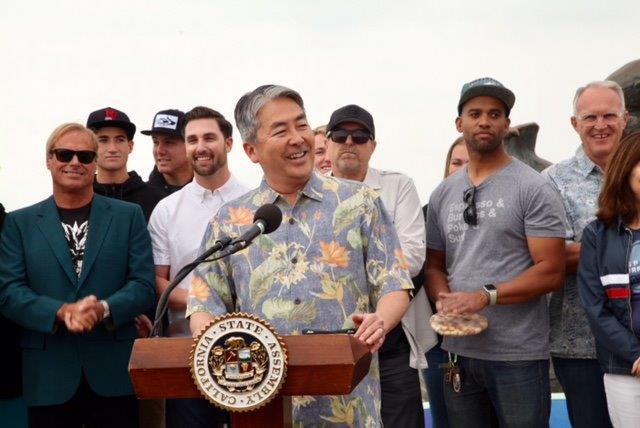 Photo Credit: Office of Assemblymember Muratsuchi
With its rich history migrating from Hawaii to Santa Cruz, Hermosa Beach, and Huntington Beach, surfing has been an integral part of California culture. These beach areas were the birthplaces of some of the most prominent surf shops and surfboard shapers in the world. Surfing is not just a sport, but a lifestyle that promotes healthy and sustainable living. I am authoring AB 1782 with Assembly Majority Leader Ian Calderon to make surfing the official state sport of California. This is part of a larger effort to keep our oceans clean and to fight offshore oil drilling in California. Surfers know the importance of protecting our waters, and we should follow their lead.
---
Torrance YMCA at the Capitol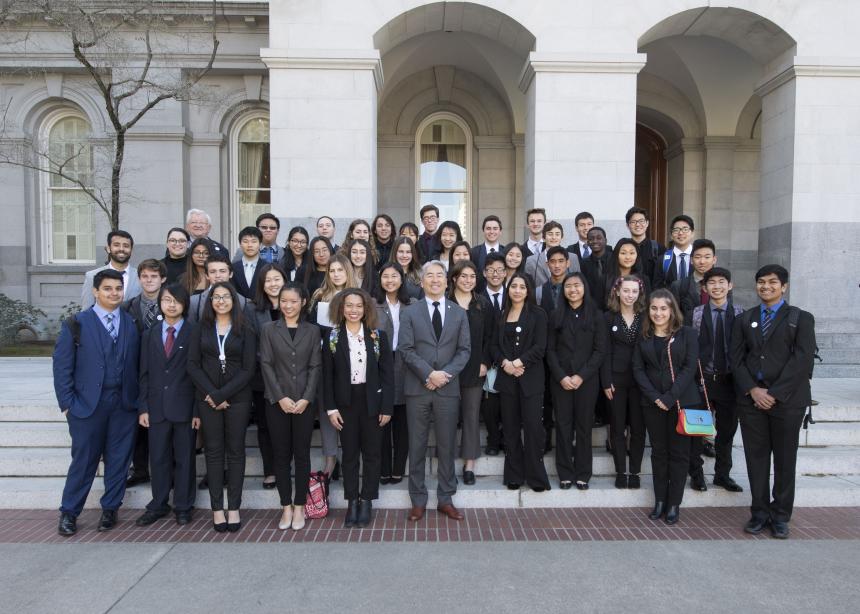 Proud to welcome and swear in students to the Capitol of the California YMCA Youth and Government Program which teaches youth leadership and civic development.
---
2018 Day of Remembrance
Photo Credit: Office of Assemblymember Muratsuchi
In honor of the 30th Anniversary of the Civil Liberties Act of 1988, I authored ACR 143 to establish February 19th as a Day of Remembrance. Each year I introduce this resolution to pay respect to the 120,000 Japanese Americans who were incarcerated during World War II. This year, I hosted a reception in the Capitol featuring camp survivors and academics that have studied the camps in California like Manzanar, Tule Lake, and Tuna Canyon. Kanji Sahara and Nancy Oda gave first-person testimony to their experiences as children in these concentration and internment camps. Additionally, I addressed the hundreds of civil rights leaders and activists at the Japanese American National Museum's annual Day of Remembrance program. We must continue to fight for civil rights for all and never forget the mistakes of our past.
---
CalCompetes Workshop for Small Business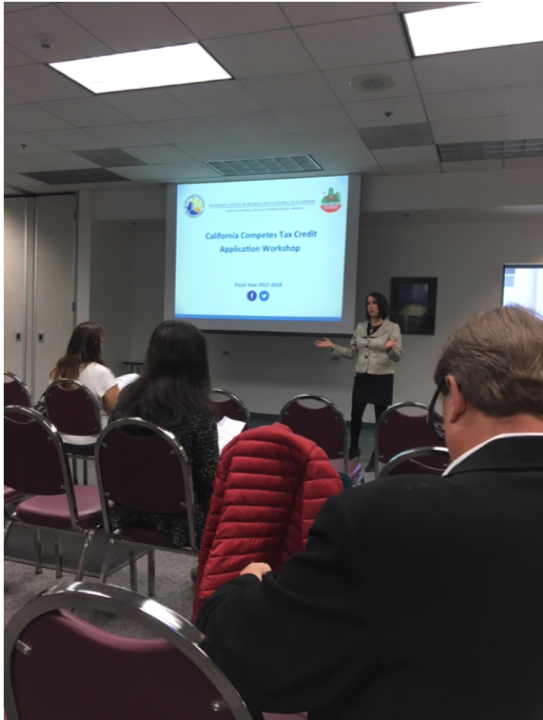 Photo credit: Assemblymember Muratsuchi Staff
On February 22nd, my office hosted the California Governor's Office of Business and Economic Development for a California Competes Tax Credit Workshop at the Southern California Regional Occupational Center in Torrance.  The tax credit provides incentives for businesses that are hiring new employees, starting up, or choosing not to move out of state so that we keep businesses and jobs in our state and reward those who grow their businesses here.  If you are a business owner and were not able to attend please do not hesitate to reach out to my office.  We can connect you with the Governor's Office of Business and Economic Development and make sure you have all the information you need to take advantage of this tax credit.
---
What's up in AD 66 next month?  Here are a couple of events:
March 17 – St. Patrick's Day parade, Hermosa Beach
March 24 – Ask Al, Coffee and Conversation, Gardena City Hall
March 28 – Air Quality Town Hall, Torrance
March 29 -- Senior Scam Stopper, JCI Gardena
March 29 -- Kiwanis 8th Annual Torrance Celebration of Community Luncheon, Torrance