April 2018 Newsletter

The Muratsuchi Monthly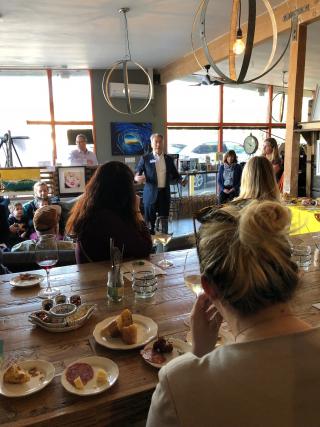 In a month filled with Earth Day celebrations, I participated in a great event hosted by the California Green Business Network- a statewide organization that helps small businesses implement practices that will reduce waste, save water, and reduce energy consumption.  The group hosted an event in Manhattan Beach at Barsha Wines and Spirits, which has been certified as a green business by the City of Manhattan Beach- a South Bay city that has been a big supporter of the organization.  We were also joined by the South Bay Business Environment Coalition (SBBEC), an organization that acts as a liaison between the private and public sectors to assist businesses in developing sustainable environmental programs. 
Green businesses work while they save money and help the environment.  Collectively, as of early 2017, California Green Businesses saved annually over 800,000 metric tons of CO2 and over 124 million gallons of water. They also saved $30 million on utilities.
Last year, I successfully won $1 million for the California Green Business Network through the State Budget. I have asked for an additional $1 million for this year's budget.
Barsha Wines and Spirits is not the only business in Manhattan Beach to be certified "green."  For a full list of certified businesses, please visit: Certified Green Businesses.
Let's all go green for Earth Day!
In this issue of the newsletter, you'll find information about:
---
Restaurant Roundtable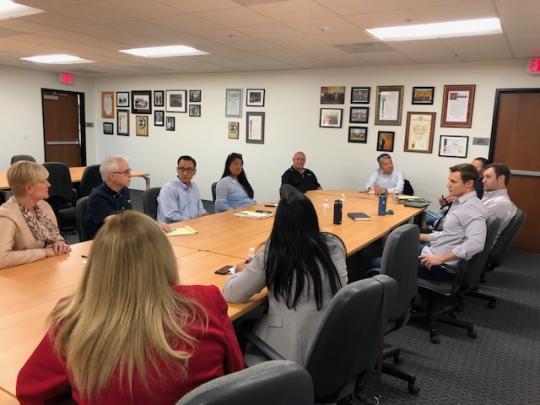 On March 28th, I met with a group of restaurant owners with the Torrance Area Chamber of Commerce to discuss the challenges the restaurant industry is currently facing in the South Bay. Running a restaurant with rising food costs, rent, and wages has been difficult for many of the owners that were in attendance. I am working hard to support the small, family-owned restaurant industry given the many contributions they make to our region and the greater state of California.
---
Torrance Area Chamber of Commerce State of the State
I was honored to join the Torrance Area Chamber of Commerce and my colleagues Senator Ben Allen and Senator Steven Bradford at another successful State of the State Breakfast.  On April 6th, I shared my work advocating for the aerospace community, small businesses, expediting the METRO Green Line to Torrance, and supporting public education.  As a former Torrance School Board Member I have always prioritized public education and I am proud to have secured $10 million in funding for the Southern California Regional Occupational Center (SoCal ROC) and to author legislation this year to significantly increase K-12 funding for our public schools.  Thank you again to Laurie Brandt and the Torrance Chamber Board of Directors and staff as well as Donna Duperron for the invitation.
---
Senior Scam Stopper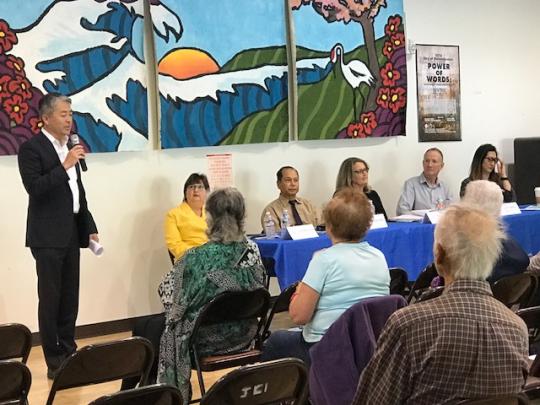 On March 29th I hosted another Senior Scam Stopper Seminar in conjunction with the Contractors State License Board (CSLB) and the State Controller's Office. Jane Kreidler from CSLB discussed home repair fraud while Jennifer Sakamoto from the State Controller's office spoke about unclaimed property. Other panelists were John Gettys from the Cemetery and Funeral Bureau, Renee Rose from the office of the Los Angeles County District Attorney's Office, and Levi Jacobe from the Bureau of Electronic and Appliance Repair. I'd like to extend a big thank you to these agencies for providing very helpful information to our seniors in the South Bay and a special thank you to Gardena Valley Japanese Cultural Institute for allowing us to use their facility to host this event.
---
Vietnam Veterans Traveling Memorial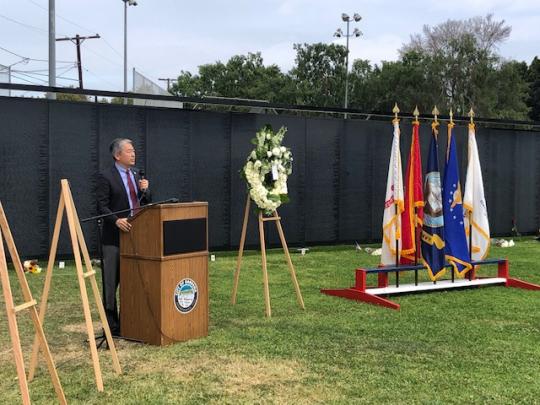 The City of Gardena hosted the Vietnam Veteran's Traveling Memorial- a mobile replica of the memorial in Washington D.C... The display honors over 58,000 Americans who paid the ultimate sacrifice to protect our country. I had the honor of helping to welcome this emotional display to the South Bay on April 7th, along with Rep. Maxine Waters, State Senator Steve Bradford, and local elected officials. We also had the privilege of listening to the keynote speaker Judge Vince Okamoto, a Gardena resident and the most highly decorated Japanese-American to survive the Vietnam War.
---
South Bay Evergreen Seniors Association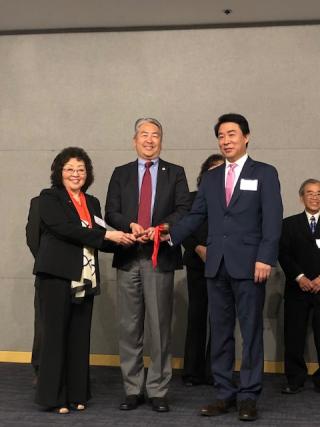 The South Bay Evergreen Seniors Association is an organization that is dedicated to improving the health and welfare of seniors in the South Bay. On April 7th in Lomita, I was proud to serve as their installation officer to the new board of directors and welcome a new face of leadership. I look forward to seeing this organization continue to thrive and serve the South Bay community.
---
Torrance Sister City Association's Bunka-Sai Festival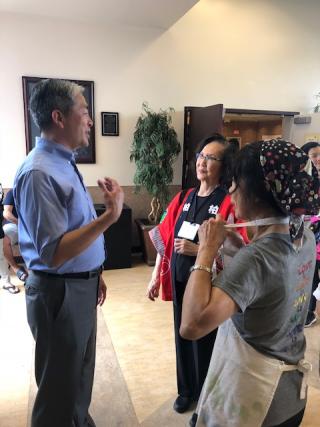 For the 45th time, the Torrance Sister City Association (TSCA) hosted the Bunka Sai Japanese Cultural Festival fundraiser on April 7th. TSCA organizes exchange programs with Kashiwa, Japan, which allow students from Torrance and Kashiwa, experience each other's cultures. As a former TSCA board member, I have seen this event grow tremendously from year to year. The food, merchant booths, and adult and youth performances make Bunka Sai one of the best annual festivals in the South Bay. The fresh dango draws me back each year.
---
Lomita Fire Department's Spaghetti Dinner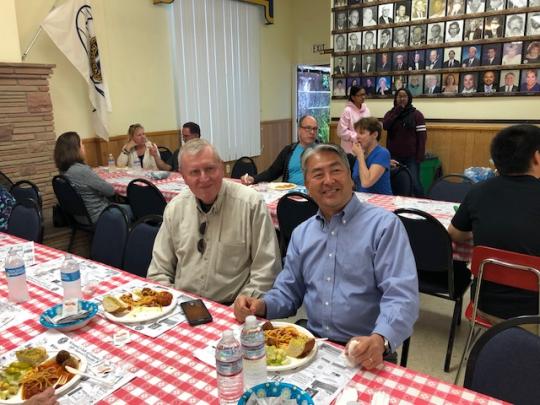 Lomita-Harbor City Kiwanis Club hosted a spaghetti dinner fundraiser for the County Fire & Sheriff's departments in Lomita on April 7th. "The Friendly City" was as welcoming as ever, with community leaders lending their time to raise money for their public safety officers. Mike Herrera of the South Bay Boys and Girls Club put on his DJ hat, Councilmember Mark Waronek handed out bottled water and cupcakes, and Kiwanis members served spaghetti and meatballs. I was proud to sponsor such a great fundraising event.
---
Fighting Pollution Together Town Hall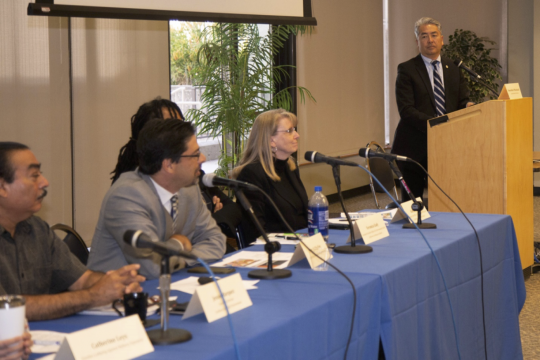 On April 12th, I hosted the Fighting Pollution Together Town Hall at El Camino College.  I was joined by experts from the California Air Resources Board, South Coast Air Quality Management District, as well as local activists from Families Lobbying Against Refinery Exposures (FLARE) and the Coalition for a Safe Environment to discuss what South Bay residents can do to help improve our environment and air quality.  Thank you to everyone who came out to learn how to help make the South Bay a cleaner and healthier place to live.
---
Torrance Education Foundation Gala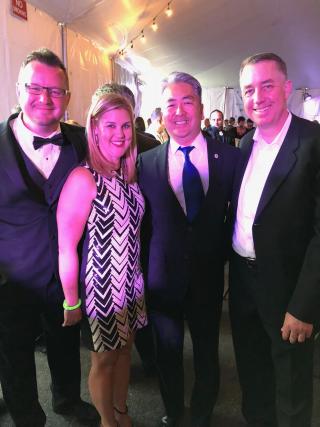 It was such a pleasure being a part of the Torrance Education Foundation's Black & White Affair dinner on April 14th.  As a former Torrance School Board Member, education funding continues to be one of my top priorities.  I am privileged to be able to work with the Torrance Education Foundation and the Torrance Unified School District to ensure our students have the resources they need to get a world-class education right here in the South Bay.  To that end, I am proud to be the author of Assembly Bill 2808 to increase K-12 funding for our public schools.
---
Ask Al Community Coffee – Palos Verdes Peninsula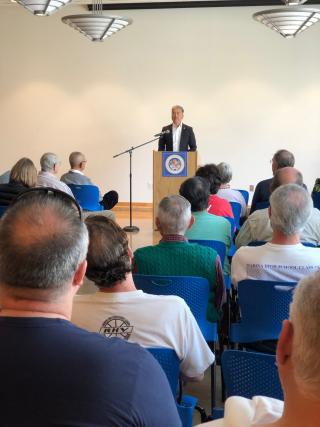 Thank you to the Palos Verdes Peninsula Center Library for allowing me to have my monthly Ask Al Community Coffee in their community room on April 14th. During the coffee, I introduced my current priorities which include advocating for school funding, the extension of the Metro Green Line into Torrance and the California economy. I then led a spirited discussion about these and other issues most important to the Palos Verdes Peninsula community. I look forward to my upcoming community coffees in other cities around the 66th Assembly District.
---
Asian American Physicians Association
I was honored to be invited to attend the Asian American Physicians Association dinner on April 14th. I shared a legislative update and heard from the group about the issues impacting the community.
---
What's up in AD 66 next month?  Here are a couple of events:
May 5 - Redondo Beach Police Department Surf Contest (Redondo Beach)
May 5 – Rolling Hills Estates Annual Mayor's Breakfast Ride (Rolling Hills Estates)
May 11 – El Camino College South Bay Promise Ceremony (El Camino Village)
May 12 – 11th Annual Groundwater Festival (Lakewood)
May 19 – 59th Annual Armed Forces Day Parade (Torrance)
May 26 – Fiesta Hermosa (Hermosa Beach)
May 28 – Green Hills Memorial Day Event (Rancho Palos Verdes)
May 28 – Redondo Beach Memorial Day Service & Elks BBQ (Redondo Beach)
May 28 – City of Torrance Memorial Day Service – Names on the Wall of Remembrance (Torrance)