California Stands for Parks, Not Petroleum
Please help us protect California's beautiful national parks and our environment from the threat of oil drilling by signing this petition in support of Assembly Bill 342, which will hamper efforts to expand oil and gas production on federally protected lands in California.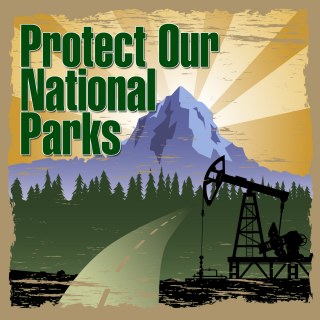 On April 26th, 2017, Executive Order 13792 was issued, which required the Department of the Interior (DOI) to conduct a review of national monuments established or expanded by U.S. Presidents since 1996. The DOI subsequently reviewed 27 national monuments, including seven monuments located within California's borders. As a result, the Bears Ears and Grand Staircase-Escalante national monuments, in Utah, were significantly reduced in size and, the previously protected land, has now been opened up to mineral leasing.
In 2018, the Bureau of Land Management authorized the drilling of a new well and the installation of a new pipeline inside the boundaries of the Carrizo Plain National Monument near San Luis Obispo, California.
These are only a few examples of a concerning trend in the current administration's aggressive energy policy, which seeks to open more and more federal land to oil and gas exploration and production with little regard for the environmental impacts. Opening federally protected lands to energy exploration and production place the nation's historic landmarks, prehistoric structures, wildlife, natural resources, critical ecosystems, and environment at serious risk.
AB 342 prohibits any state agency, department, commission, or local trustee, with leasing authority over public lands, from entering into any new lease authorizing the construction of oil- and gas-related infrastructure upon state lands to support oil and gas production on federally protected lands.
By prohibiting supporting infrastructure leases, AB 342 will help California safeguard federally protected land and national monuments within its borders.
Please sign the petition and join numerous environmental organizations in support of this important piece of legislation.
 
Sign the Petition